Links to Recommended Resources in the video above:
Ready to wake up more rested and ready to rock your day?
Click on the items below to check out the items I covered in the video above, including the weirdest but most effective ways I've found to help improve your sleep so you have more energy everyday.
Click on the Photos or links below to learn more:
---
Light:
1: My #1 strategy to get better sleep, the Tempur-Pedic Sleep Mask:

2: My favorite blue-blockers to tell your brain it's time to sleep:

3: Get your light right for reading and romance with an inexpensive orange compact fluorescent bulb:

4: Get Flux, the free app to automatically remove blue light from your screen at sundown:
Mac: https://justgetflux.com/
Windows: https://www.microsoft.com/en-us/p/flux/9n9kdphv91jt
---
Oxygen:
5: Ok, here's where it gets a bit more weird, but the results are worth it. When you keep your mouth shut when sleeping, there are multiple health benefits including better oxygenation and recovery throughout the night, as well as reduced snoring:

I prefer the strips above, but using 3M Micro Pore tape is a very inexpensive option once you get use to the whole idea:

6: You can feel the increase in air flow with the Mute product and boost your oxygen saturation levels and subsequent recovery every night:

This is the app I use to study the effects of various remedies and factors on my breathing and snoring, and is recommended by the sleep specialist that I have worked with: https://www.snorelab.com/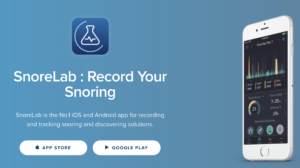 This is my favorite app for tracking the over all quality of my sleep, and the affects of an unlimited list of custom factors that may increase or decrease your sleep quality. It also does basic snore detection, and has useful trend graphs. The other cool feature is
it's ability to try and wake you when you are not in a deep sleep state: https://www.sleepcycle.com/

---
Environmental Support:
This is probably the least weird, but most inconvenient and expensive intervention on this list. That said, getting a new mattress made a massive improvement in our sleep and back health. After much research, we went with Consumer Reports #1 mattress choice, the Avocado.
This link will give you a $150 discount on their mattress, or just click on the image below:
https://refer.avocadogreenmattress.com/Manley
This post contains affiliate links. I could receive a small amount of compensation if you purchase from my links, which I'll try to blow on new books and gadgets before my kids spend it at the mall. 🙂
What is helping you get better sleep? Please leave a comment below, and share this via Social Media if you've found it helpful.