In climbing, the belay process is absolutely critical. It is the difference between life and death, safe passage to the summit and utter disaster. It is the foremost element of trust in a climbing partner; if you have a shadow of doubt about your belayer, it undermines every thought and move you make in The Vertical. Trusting your belayer is crucial before you take your first step upward toward the summit.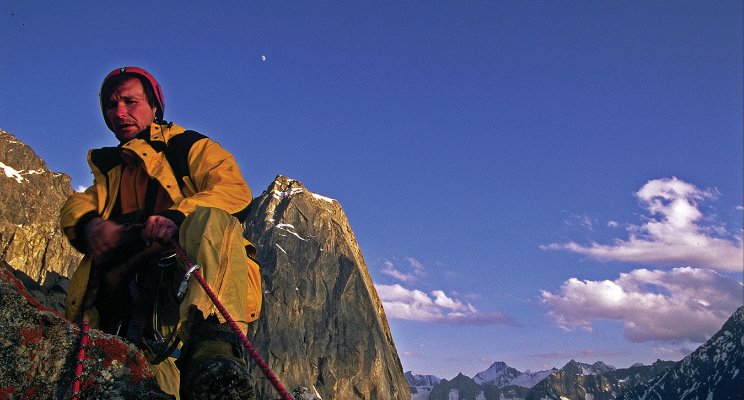 The mechanics of the belay process are deceptively simple. The results of its application in The Vertical, and in life, are profound.
There are a few points that you need to be aware of to understand how the belay allows climbers to safely accomplish what appears to be impossible. Likewise, the very same principle can be your secret weapon in life to help you stretch your own comfort zone and reach toward summits you have yet to even imagine.
The person who belays you is your belayer. The belay mechanisms are simple and only require awareness and consistent execution of six principles to enable safe progress towards your summit.
1. With most climbing styles, we expect to fall and put systems in place to allow for our mistakes. The belay is the heart of the safety system in which your partner literally has your life in his/her hands. Do you have processes in place to allow for your inevitable mistakes? Simple systems to arrest your falls? If not, step one is to get a belayer in place.
2. Your belayer must feed just enough rope to enable your climb into the unknown. Do your partners give you enough rope to climb? Enough space to grow?
3. Your belayer must at the same time avoid giving you too much rope. If a partner gives you too much slack, when you do fall, the impact is greater—increasing the risks for both.
4. Likewise, your belayer must be careful to not hold you back. They must feed you just enough rope as you move. Identifying a belayer who is holding you back in life and disconnecting from them can be one of the most courageous and productive actions you will ever take.
5.  Most importantly, when you fall (and you will if you are regularly reaching beyond your comfort zone to your true potential), your belayer must immediately lock off your rope to stop your fall. This is the moment of truth. Your belayer must remain intensely present and ready to quickly arrest your fall to minimize the impact. Are your partners fully presentwhen you're connected to them?
6. After a fall, your belayer focuses on reassurance, helping you recover and get back on the wall as soon as possible. Once the terror of a fall gives way to the realization that your partner has saved you from any unrecoverable damage, you can quickly begin to climb again. Soon you will find yourself at your previous high-point, moving beyond it with the assurance of your belay.
So, how do you implement these principles in your day-to-day life? Don't let their simplicity distract you from their power and the results they will bring you. When executed consistently in your life, the On Belay lesson will have a dramatic impact on your results.
In the next post I will share how to get into action with the Belay principle in just five minutes a day, leveraging three simple steps.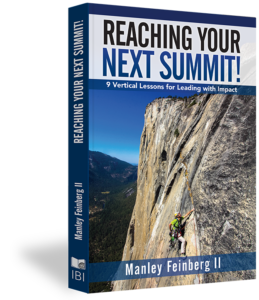 This exercise is part of my Vertical Lesson One: Decide If It's Worth It. To learn more about my 9 Vertical Lessons for Leading with Impact check out my new book Reaching Your Next Summit!
Your climb to excellence is never easy. The human drive within calls us to what is possible. The principles shared in this book will renew your commitment and inspire your quest for excellence. You will realize more of your potential as you sharpen your focus, act with courage, and generate momentum in reaching your next summit—and beyond.